Managing marketing projects is an all-encompassing, challenging job that requires managers to have a set of important skills in order to deliver projects successfully. For marketing project managers, there's always a scope for learning and developing new skills.
Introduction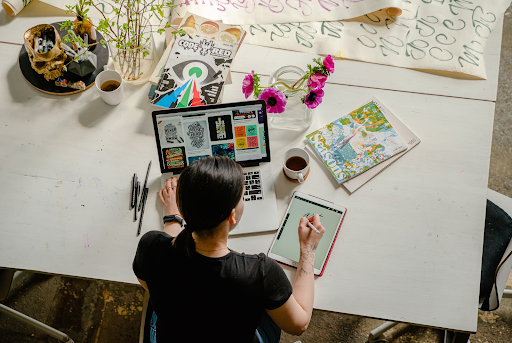 Marketing manager's already have their plates full of job responsibilities. Managing widely distributed teams and switching various tools only make their jobs more cumbersome and overwhelming.
As a Chief Marketing Manager, I can relate to how managers across various industries juggling multiple tasks simultaneously more often than not.
Think of resource management, task allocation and tracking, communicating with team members and clients, planning campaigns, reporting on results and so much more.
Of course, you are highly skilled to carry out these activities daily.
That said, continuously working on honing your marketing project management skills is key to survive and thrive in today's dynamic work environment.
Your innate personality characteristics make you a unique pro that you are while there's always a scope of improvement when it comes to sharpening your soft skills.
Be it dwindling budget, project slowing down, limited resources or any other underlying issues, project managers can have a way out of the most challenging situations if they have the right skills to do so.
This post digs deep into all quintessential skills and actionable tips you need to be a more efficient and resourceful marketing project manager.
Marketing project management skills: what you need to win
From years of experience in managing people and projects, I can assure you that managing is way more than just planning projects and issuing instructions to your team members. It's about how you channelize your people's skills to achieve border organizational goals.
As a leader of the pack, it's solely your responsibility to ensure optimal utilization of resources through guiding your team towards set goals and objectives.
To do this, you'd need to have certain skills that will help you excel in your role. Let's take a look at them.
1) Leadership
You cannot be a good marketing project manager unless you're an inspiring leader. You need to have great leadership traits to lead both projects and your team.
You need to identify each individual's strengths and weaknesses, encourage and steer their efforts, and lead from the front whenever your team confronts major obstacles.
Let's take a look at five common leadership styles. Identifying your leadership style will help you identify your blind spots and how you can engage better with your employees.
Transformational leadership
Delegative leadership
Authoritative leadership
Transactional leadership
Participative leadership
Tips to improve leadership skills
Gain mastery over soft skills
Set clear goals and track progress
Ensure prompt communication lines
Take part in leadership development programs
Develop situational awareness
2) Organization
Marketing project management campaigns involve many tasks taking place simultaneously.
Managers need to be accurate with managing schedules, scheduling meetings, tracking projects and deadlines, and ensure that allocated budget is utilized effectively.
Believe me, it's easier said than done.
We know that we need to stay organized, but often find ourselves amid the mess. That said, advancing technology has significantly helped managers to stay organized to ensure nothing important gets missed.
Tips to improve organizational skills
Make to-do lists and prioritize your tasks
Use a good work management tool to manage various aspects of your work
Learn to delegate
Cut off distractions such as mobile usage, gossip, etc,.
Sharpen your problem-solving skills
3) Communication
A survey conducted by Interact found that 69% of managers are often uncomfortable communicating with employees. This report shows how strong communication skills are of utmost importance for today's marketing project managers to ensure the right information is conveyed to the right people at the right time.
Now, in this age of remote work, in-person interactions have come down and virtual communication rules the roast. Managers need to use different communication modes smartly to make sure no important information falls through the cracks.
Managers and their teams need to use various communication tools, like instant chat, video conferencing, email, texting, voice calls, discussions, etc,.
I make it a point that each member of our team is adept in using frequently used communication tools to achieve seamless collaboration with others in tasks and projects.
Tips to improve communication skills
Practice active listening
Display positive body language
Double-check your message before sending it
Use communication tools
Be mindful of nonverbal cues
Be available and approachable
4) Collaboration
Modern marketing projects are incredibly complex. So, seamless collaboration between team members, project managers, clients, and other stakeholders is crucial to success. Achieving hassle-free collaboration becomes a challenge if managers have to manage widely distributed team members of diverse profiles and personalities.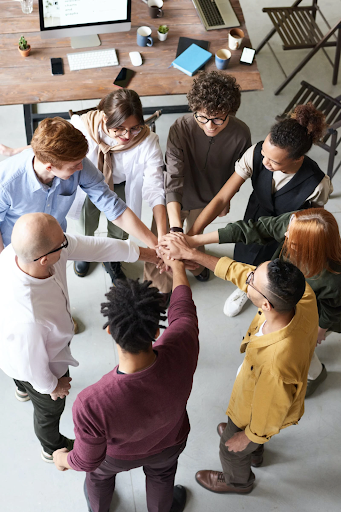 The use of online collaboration software shot up by 322% from May 2019 to May 2020.
Marketing project managers need to make sure all team members are on the same page regarding sharing of data and coordinating on tasks so the entire team is aligned. Working with remote teams means everything has to be transparent to avoid misunderstanding and conflicts among team members.
When a marketing project manager develops the right collaboration skills, they are able to make their team feel connected and focus on producing quality work.
Tips to improve collaboration skills
Seek out different perspectives
Use latest collaboration tools
Practice smart task management
Reward and recognize good performance
5) Time management
Marketing project managers know the importance of meeting deadlines. It's your responsibility to track time spent on different tasks, set time estimates, and oversee the overall project progress.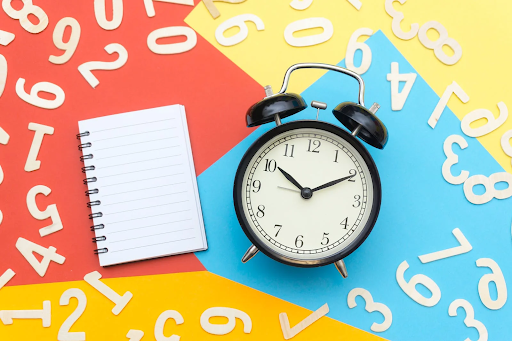 Time management involves managing your time and the time of others also. Effective time management means managers should analyze their workload, assign job responsibilities, and keep focus on productive endeavors while eliminating distractions.
Tips to improve time management skills
Encourage your teams to use The Pomodoro technique
Set small goals at work
Use a good time tracking tool
Take regular breaks
Avoid multitasking
Time block your schedule
6) Delegation
It's common for marketing project managers to want to do all tasks by themselves because they want to do things their way or they try to save money by not hiring additional resources. However, both approaches hamper productivity and increase costs.
You are not supposed to do everything by yourself and need to delegate some of your work to relieve workload and trust your team members with assigned tasks. That said, the key to successful delegation is that managers must figure out what tasks to delegate and when.
Delegation not only alleviates your workload but also helps to build mutual trust within the team. When you delegate some of your tasks and trust your team members to work on them, it boosts their morale and self-confidence.
Tips to improve delegation skills
Know what to delegate
Delegate to the right person
Define the desired outcome
Provide adequate resources and level of authority
Give and receive feedback
7) Problem solving
Problem solving is one of the most important responsibilities of a manager. Now, problems, big or small, can occur anytime. Challenges and project management go hand in hand, so you need to have strong project problem-solving skills to respond to unforeseen challenges while maintaining your composure.
Managers with great problem solving skills are sought after by organizations because they are able to systematically assess and diagnose the situation, and come up with a precise and acceptable solution to help businesses grow and prosper.
Tips to improve problem-solving skills
Define the problem clearly
State your objective
Gather information systematically
Generate possible solutions and evaluate them
Implement a solution
Conclusion
Managing marketing projects is a challenge, especially when managers are handling various projects at the same time – setting goals, task assignments, tracking projects, analyzing outcomes, communicating with stakeholders and so much more.
Marketing project managers need to have a wide range of skills to ensure they have a strong hold over both teams and projects. In this competitive and dynamic work environment, you should make efforts to add new skills to your repertoire so that you can seamlessly adapt to changing marketing project campaigns.
We're sure by developing the aforementioned skills, you can be far more efficient in your job role while driving your team and organization to success. Good luck!