In the present era of well-learned customers, general segmentation and mass marketing campaigns are not enough for a brand's reputation and revenue. Multiple touchpoints and an overload of information are chaotic and act as a distracting factor for customers. In this scenario, the best way to grab customers' attention is by providing personalized experiences and tailored communication.
Consumers in North America and Europe want brands to personalize their experiences based on their previous purchase history and interests.

Personalization Pulse Check Report 2021
A McKinsey report shows that 71% of consumers want brands to personalize their experiences. This personalization could take root in various forms – personally addressed communications, distinct website layout and navigation, targeted deals and promotions, post-purchase follow-ups, and more. Businesses that successfully cater to this requirement get higher revenue, deeper customer relationships, better retention and loyalty, and more such opportunities.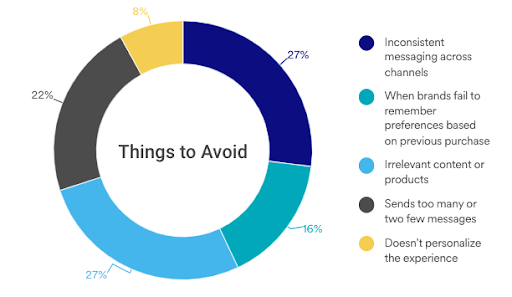 MoEngage's internal report indicates customers' frustration when brands send irrelevant and non-personalized messages with varying frequencies. This is a sign for brands to enrich their personalization game. Could hyper-personalization be a fitting upgrade that boosts customer engagement to an entirely new plane? Let's take a look.
Personalization vs hyper-personalization: Know the difference
Before getting into the impact of hyper-personalization on customer engagement and customer success, let's understand the nuances of personalization vs. hyper-personalization.
Traditional personalization uses customers' personal data to increase the relevance of your marketing communications. Typically, retailers would use the customer's name, purchase history, or demographic details to tailor communications. Instead of blasting mass e-mails or messages, it banks on segmenting customers into cohorts based on common interests and sending messages based on these.
In practice, personalization was an excellent addition to fostering emotional bonds with the customers – without putting too much energy into it. However, there is no doubt that this is plain lazy. For example, consider the following two customer personas: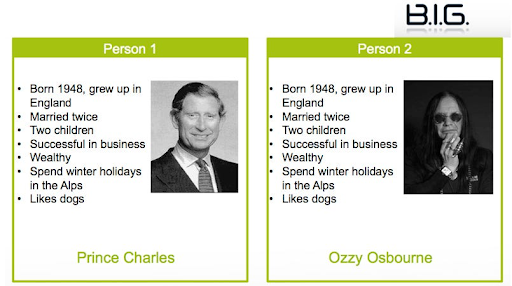 As an individual, you know that as shoppers, the interests of Prince Charles would be vastly different from those of Ozzy Osbourne. However, would your algorithm be able to draw this distinction? Probably not! And this is where hyper-personalization swoops in and saves the day.
Yes, you read that right.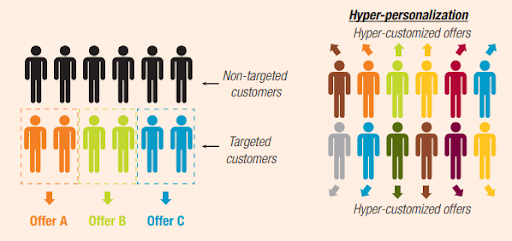 Hyper-personalization focuses on the customization of content, services, and recommendations based on the individual. It digs deeper by establishing one-to-one customer relationships. It taps into granular micro-segments based on psychographic, behavioral, and other parameters like browsing history, time spent on certain web pages or apps, intent, sentiment, marital status, purchase history, spending capacity, and more – all in real-time – to offer a truly unique shopping experience.
What customer insights are marketers measuring currently?

The State of Insights-led Engagement in North America 2022 survey conducted by MoEngage shows how demographic information or areas of interest, such as most viewed content, can lead to brands making blanket statements about customers. However, providing a hyper-personalized experience based on a preferred channel or time of communication will help marketers fine-tune their customer engagement strategies to be more personalized and relevant. With hyper-personalization, businesses can make every shopping experience unique.
How does hyper-personalization heighten customer engagement?
As per the distinctions enumerated above, it is evident that hyper-personalization is the key to making your business truly customer-centric, as it has a far-reaching impact on how customers perceive your business.
Here's a preview of what your customers gain through hyper-personalized engagement:
Customer-focused engagement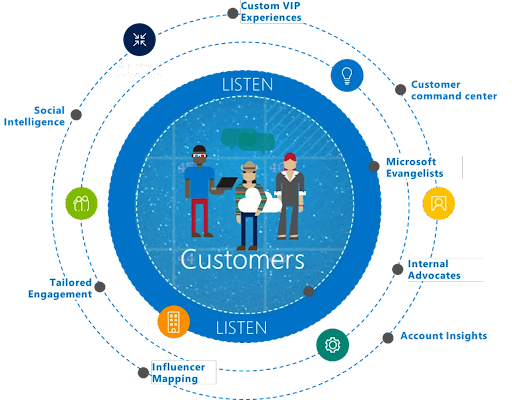 At a time when customers wield the ultimate power, they view every action or communication through the lens of "what's in it for me?" With hyper-personalization, you address this pressing question with intelligent and relevant solutions.
For instance, you are not just recommending relevant products or services to an existing customer.
Still, you recommend items on sale to cost-sensitive buyers based on their interests. Naturally, while the former will pique some interest, the latter is a sure-shot recipe for conversion!
Hyper-personalization embeds business messages with creativity, logic, empathy, and sentimentality that would be more memorable. Such customer-led engagement would make interactions more meaningful and derive better results and positive responses.
Faster time to value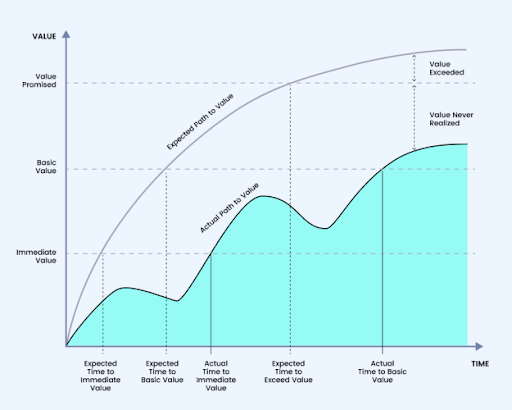 When the customer is the focal point of any interaction, businesses must front-load value and make it accessible.
Take the above example where you recommend items on sale to cost-sensitive buyers.
In doing so, you are explicitly offering them the value they seek, that is, the ability to make purchases of items of their interest while cashing in on some savings. You could achieve a similar effect when sharing discount vouchers, promos, or trials that are specific to them. Through this approach, you also overcome any potential sales objections that may come in the way – in this case, the item's price.
Making value readily accessible ensures that most of your marketing efforts, if not all, will yield fruitful results.
A rewarding customer experience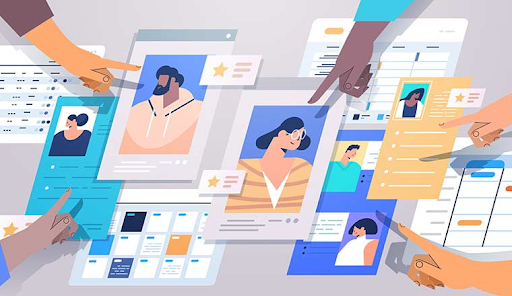 Customer-first engagement and removing any barriers to value would naturally make the customer experience seamless and rewarding. And personalization is one of the best ways to connect with your customers.
Rather than clubbing individuals together and letting them sift through the products, features, services, and offerings suitable for their group, you are curating a personalized customer journey that is distinct for every individual leading to sustained customer satisfaction.
After setting a gold standard for customer experience, you can be assured that your customers are hanging on to your every word and communication. At the same time, they are letting others know of this wonderful and delightful customer experience and improving business profitability.
Meeting at the right place at the right time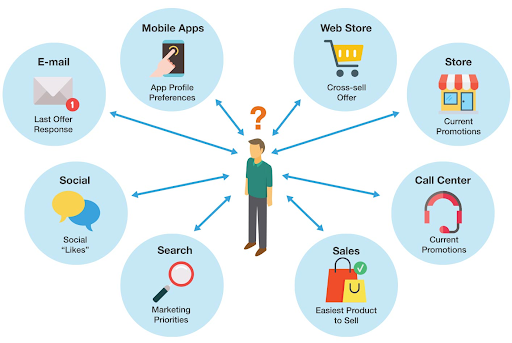 With hyper-personalization, you can implement a timely intervention. It also lends insight into the customer's preferred medium of contact – or allows you to go all out with an omni-channel approach. The blend of the right message at the right time and through the right medium can turn out to be the key differentiator between a lost sale and a loyal customer.
Say your cost-sensitive customer would abandon their cart due to high shipping rates. In response, you can send them a personalized coupon over text message or incite the fear of missing out through push notifications announcing limited stocks.
You may even send them an e-mail reminding them of the items in their cart and offer free shipping for a minimum cart value. More importantly, you can send such communications at a time when the customer is most active and willing to engage. As a result, you would successfully reel the buyer right in and nudge them towards making a purchase.
Feeling valued and understood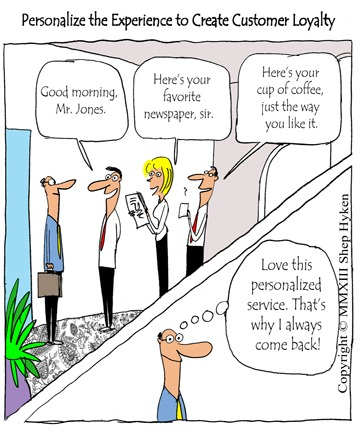 Hyper-personalization enables businesses to establish one-to-one customer relationships. As a result, every customer feels seen, valued, and understood – a trait desired by every modern-day consumer. They know that they are being treated as individuals rather than numbers or a bunch from the lot.
Suppose you were to introduce hyper-personalization in an operational segment that is often a sore point for shoppers – customer care. Perhaps, your customers are tired of sharing and resharing their issues and now seek first-call resolutions. With hyper-personalization, the customer support agent can get a bird's eye view of every customer as an individual. They can use the data points from such customer insights to look up the solutions that the customer has already checked out or the problems they have faced to offer solutions, accurately. Accordingly, they can tailor the solution to maximize value in a minimum time.
Hyper-personalization – A need of the present
Hyper-personalization is no longer the future but rather a burning need of the present. With advancements in technologies like Artificial Intelligence and Machine Learning, hyper-personalization is set to become omnipresent in the immediate future. And it all starts with data. In fact, sourcing customer insights and putting them to practical use is one of the most significant hurdles in the way of hyper-personalization.
How do you manage customer engagement resources and operations?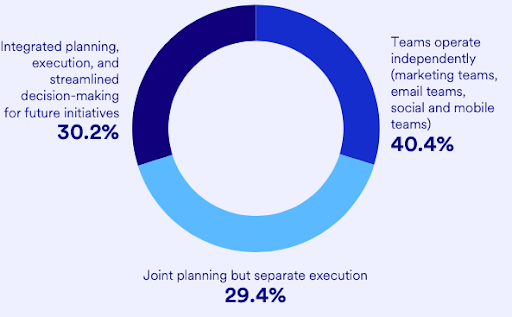 As a majority of over 40% of North American marketers continue to have various teams work independently, the data collected by these units remain in siloes and cannot be used as actionable insights. Fortunately, this problem can be resolved by using a multichannel Customer Engagement Platform (CEP) as they allow you to build a unified customer profile.
Once you get a hold of this actionable, high-quality data via a multichannel CEP and deploy it to cater to every individual's requirement, your customers will engage with your content more and even refer your business to others. This concludes the journey of a prospect to an advocate – catalyzed by the power of hyper-personalization.
Conclusion
Hyper-personalization combines two key ingredients – personalization and context. A blend of these insights adds relevance to all your marketing campaigns and hedges your chances of success. Using the right customer engagement platform, you will notice improved performance in key metrics like conversion rates, customer engagement levels, and open rates, thus meeting your hyper-personalization goals.