This post is part of the Growth Stories series
6.

How Pandatron raised their seed funding round
Dima Syrotkin is the CEO of Pandatron, a company that is helping corporates with change management through a scalable conversation AI coaching program. 
From Student NGO to Three-Time CEO
Dima's involvement with the NGO student leadership organization AIESEC made him realize how much he loved personal development. It taught him that reflecting on goals and motivations can help someone get direction in life.
He understood that he'd rather build things than teach others to build things, which led him to his initial idea of a corporate training marketplace.

The first iteration of the idea led me to discover that finding training isn't the pain point; it's finding GOOD training.

Dima Syrotkin
As he mentions, "We realized that the problem after buying corporate training is for people to apply what they learned".
Employees don't use 85% of lessons learned in training programs in their work. They found the best way for people to apply their training knowledge was with coaches. Business coaching is proven to be effective, and an idea for doing this at scale was with an AI chatbot.
Clients then started asking us how to implement change management. When corporations want to take thousands of people from point A to point B but need help with changing the mindset and culture of those employees, it's called change management.
So they developed an AI coach that integrates into Teams and Slack to help employees set goals and stay on track to implement them.
Sell the product first and build it from there
Dima points out that "The biggest mistake we made was falling into the trap of thinking that the way you build a company is to raise funding, hire, and build the product before finally selling it."

Now I would argue that it should be the opposite; it should start with selling the product and if you have traction, build it from there.

Dima Syrotkin
Not having enough demand is the most significant error for so many start-ups. Building something before you know whether or not there is a market for it. Product-market fit is the secret behind any successful startup.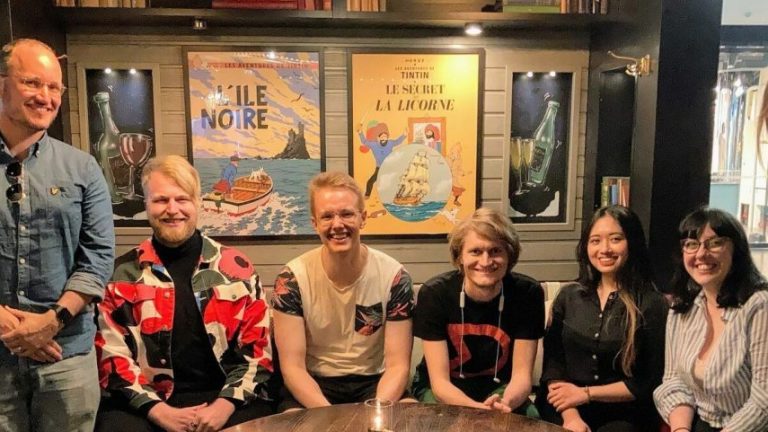 A team with skills that complement each other

The main contributing factor to our success is our team.

Dima Syrotkin
Pandatron has four founders, each with different strengths.
As Dima explains:
"We work well together. Our team has balance; we have the conscientious, structured ones who just get stuff done.
Then we have the one who is crazy about human psychology, coaching, and psychotherapy and reads everything out there on those topics. Our CTO has extensive expertise in AI chatbots and machine learning".

You need experts in your team and people who can hold it together. Find a team with skills that complement one another.

Dima Syrotkin
Consistent practice is the key for pitching
Three things played the most prominent role in fundraising:
Not only do they work well together, but the four founders also have some big names on their resumes. Their CTO worked at Amazon, for example. People trust big brands, and if a team can show how experienced they are, then they can establish credibility.
As Dima mentions "Investors want to know who you have sold to already. You need to prove your product already has traction to prove your product-market fit!"
Sales & Pitching Abilities
A startup can have an awesome pitch, but investors will lose interest if it doesn't present it effectively.
Consistency and practice are the most critical elements for perfecting pitching skills. The more someone speaks to investors, the more they understand what investors are looking for from a pitch. Five years of practice has helped Dima to become an expert at pitching.
Given your funding round, what are your plan and priorities?
Dima shares Pandatron's next steps in detail:
"Our next milestone is scaling it beyond the first pilot. The goal is to get three to five clients using us for 500+ employees. How do we get there? There are two drivers – retention and making the current clients buy more.We know from our existing clients what needs to improve, so we are spending a lot on the product to make those improvements.
Sales is another focus for us, looking at the sales strategy more precisely to determine the right niche. Change Management is still an umbrella, so maybe we should niche down even more to focus on innovation culture. We could then have more opportunities for projects with existing clients.
The other focus is hiring, but we need to determine whether we want to take on junior people, those with a higher level of expertise, or outsource. We currently outsource development as it's challenging to find talented people at the moment, and hiring is a super lengthy process".
They also outsource all cold calls, which is great because the conversion results of a new team member cannot be predicted. With an agency, different people can be part of the process until there is a good fit for the business. This also provides flexibility with geographies as Pandatron doesn't need to hire in the US.
Determining the best way to get new people into the business is another area of focus right now. They're looking forward to getting new hires so they can continue to scale and reach more businesses.
For more insights on getting investment and building a startup with traction, check out the Pandatron blog.
Looking to raise a round of funding?
If you can build and grow your startup without external funding, then kudos! Keep up the great work!
But for many startups, the reality is that growth isn't possible without first raising a round of external funding.
Maybe your startup is super CAPEX intensive?
Maybe you've just validated your MVP and taking the next step will require hiring a team of expensive backend developers?
Maybe you've just hit product-market fit and are ready to invest heavily in growth marketing since you really don't want to lose your first-mover advantage
Or maybe you're growing so ridiculously fast that you need the extra money to scale your hosting bill?
Whatever the reason, sometimes you need that cold hard cash to survive (and thrive).
When there's equity and big money on the line, just remember to tread with caution.
Talk things through with experts that have years of experience dealing with startup funding issues first hand.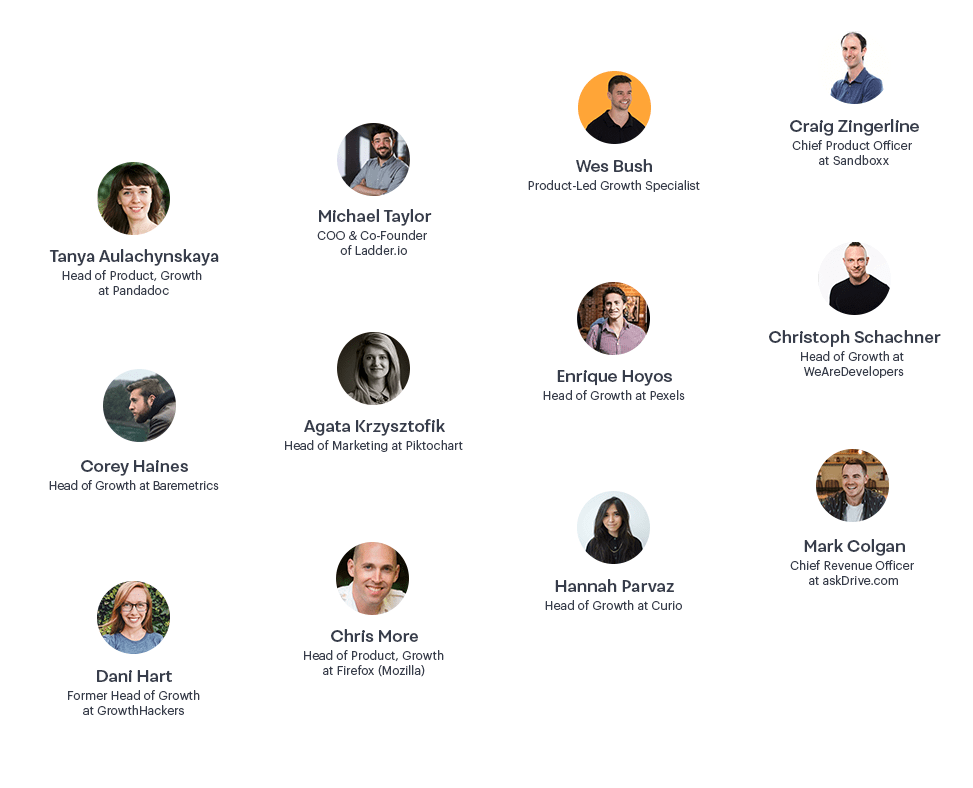 Find a startup funding mentor easily
Get 1:1 advice from vetted mentors
Learn more