This post is part of the Growth Stories series
4.

How Continuum Ag raised their Seed Funding Round
Mitchell Hora is leading the efforts of Continuum Ag, a company that gives farmers access to data about their soil to improve the implementation of regenerative practices.
From a Pain Point to a Solution
Mitchell is farmer by trade from a small 150-year-old family farm and has always had an entrepreneurial spirit. While studying at Iowa State University, he started developing business plans for Continuum Ag. The company launched in 2015 as a Soil Health Consulting service.
As a trained agronomist, he was helping farmers quantify and improve their soil health. During this process, he realized they needed better tools to manage the data they were collecting.

As Mitchell mentions, "we were utilizing new soil analytics tools to quantify what was happening within the soil, using an innovative technique to analyze it".

But we needed better data tools to manage the information we were collecting. So we built the first soil health data software: TopSoil.

Mitchell Hora
That was one of the milestones of Continuum Ag's journey.
The development of TopSoil boosted the company from a small, local crop consulting service to a scalable software company. They now operate in 38 states and 15 countries; having a team of 24 people.

Despite the rapid growth we've seen, we remain closely aligned with our core values: always do the right thing, be forward thinking, deliver relentless innovation, and stay driven.

Mitchell Hora
We want to help family farms profit from improved soil health so they can become more economically resilient and environmentally sustainable.
The value proposition is for farmers to have more freedom to understand what drives profitability on their farms. With the tool, they can manage and own their data to make better agronomic decisions.
Our mission is to help a million farmers profit from improved soil health.
From Growing too fast to Defining Processes
When we asked Mitchell about his biggest mistakes, he walked us through his experience.
"I initially thought the biggest mistake I made was growing too fast and hiring too quickly.
But now, I'm learning my real problem was that I didn't have defined processes and documentation. I had enough customers and revenue to hire more people; I didn't have the right strategies to enable it".

Without set processes, he kept bringing in more people, thinking that was the way to scale.

Mitchell Hora
It turns out those people cost a lot of money and put the company in debt at the time.

My advice is to build the process first before trying to scale rapidly.

Mitchell Hora
Caring about your Customers and the Entrepreneurial Operating System
Due to the data the farmers now have access to, they've been able to drastically increase the profitability for each acre of land. Data gives flexibility and freedom to the farmers who are no longer dependent on big agriculture or crop insurance.
Mitchell explains that, "As we've scaled, our direct customer is not necessarily the farmer anymore; it's a larger enterprise customer who is more willing to take a risk. This type of customer is willing to fund the value proposition that we're bringing to the table, which is great for long-term growth".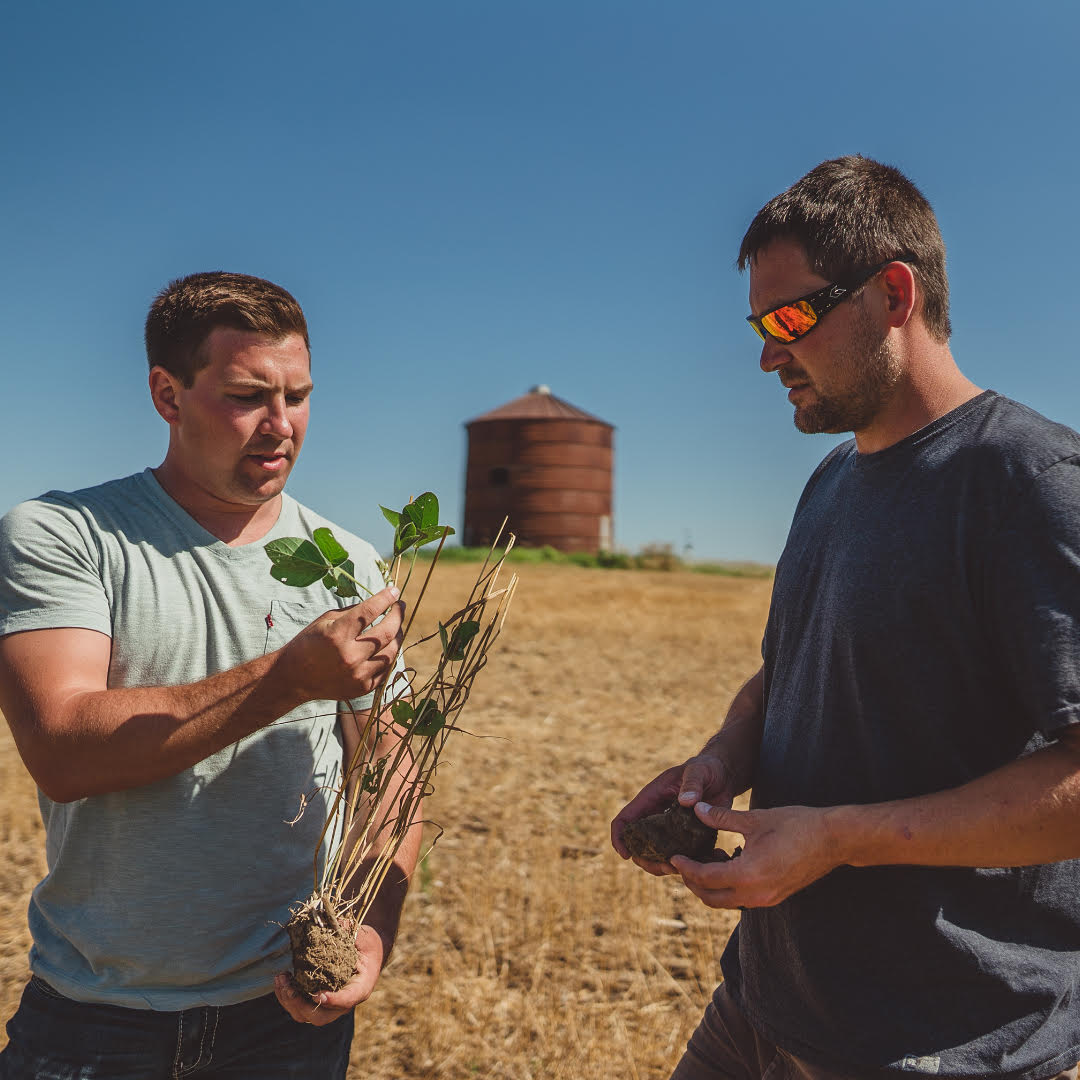 "When adopting regenerative agriculture practices, there's a lot of risk for a farmer to take alone. We're seeing and experiencing success working with banks, which we didn't see coming. They have a lot of influence but want to make sure that farmers have money and build a successful business".

We care about our customers, helping the farmer improve the bottom line and become more independent and resilient.

Mitchell Hora
Mitchell emphasised that they've seen that happening across the board; his personal bottom line is now $550 an acre profit, which is insane for row crop farming!
"I am a conventional row crop farmer, my land expense is $430 an acre, which is expensive when the average around here is about $250 an acre. I still have profitability after all my expenses. That's mind-blowing as many farmers don't turn a profit at all or consider $100 an acre to be a good profit".
Making quick decisions has helped them get to where they are!

We also have a great team with a strong focus on our core values; we trust each other and have healthy communication. That's been key to our success so far.

Mitchell Hora
Mitchell shared with us that they utilize the EOS process – the entrepreneurial operating system. The EOS process provides excellent frameworks and processes for creating long-term goals, short-term goals, and metrics for tracking everything.
Raising Funding in Steps
Mitchell was already more than three years into having the company before he started looking to talk with investors. He got connected with an angel investor, who is a prominent agrotech entrepreneur.

I chased him around for almost two years before he wrote me a check.

Mitchell Hora
As he explained, "I wasn't going to a bunch of different groups and pitching different things; I was going after one guy. He forced me to hone in on the ask, on our projections, our specific use of funds, and what we're trying to build. That's been crucial now to our success".
They got an angel investor and then went through an accelerator program. The total initial round was $200,000 plus some investment from the accelerator fund. They did a bridge round in 2021, with convertible notes for $475,000.
Then they brought on one new group of investors who aren't in the agriculture sector but energy and clean tech. They opened up a new network of people for Continuum Ag.

Raising capital, for me, is not only about the money; it's also about what the group brings to the table.

Mitchell Hora
The Strategy behind their Next Steps
When asked about their next steps, Mitchell mentioned that they have still got about five months of runway in the bank. Yet, he doesn't pay much attention to the runway because they've got revenue coming in, and they brought on a significant initiative at the end of 2021.
They will be profitable this year, as they've got some big projects coming with significant revenue.

We will also focus on not overextending by trying to grow too quickly. I've been there, done that with trying to grow too fast.

Mitchell Hora
"Now we're honing in on where we need to go and deploy. We're building out our customer success team, putting more resources into the software, of course, and focusing more on marketing. We are in the process of scaling to help as many farmers as we can so we can achieve our original mission".
Mitchell, thank you very much for sharing your story with us.
Looking to raise a round of funding?
If you can build and grow your startup without external funding, then kudos! Keep up the great work!
But for many startups, the reality is that growth isn't possible without first raising a round of external funding.
Maybe your startup is super CAPEX intensive?
Maybe you've just validated your MVP and taking the next step will require hiring a team of expensive backend developers?
Maybe you've just hit product-market fit and are ready to invest heavily in growth marketing since you really don't want to lose your first-mover advantage
Or maybe you're growing so ridiculously fast that you need the extra money to scale your hosting bill?
Whatever the reason, sometimes you need that cold hard cash to survive (and thrive).
When there's equity and big money on the line, just remember to tread with caution.
Talk things through with experts that have years of experience dealing with startup funding issues first hand.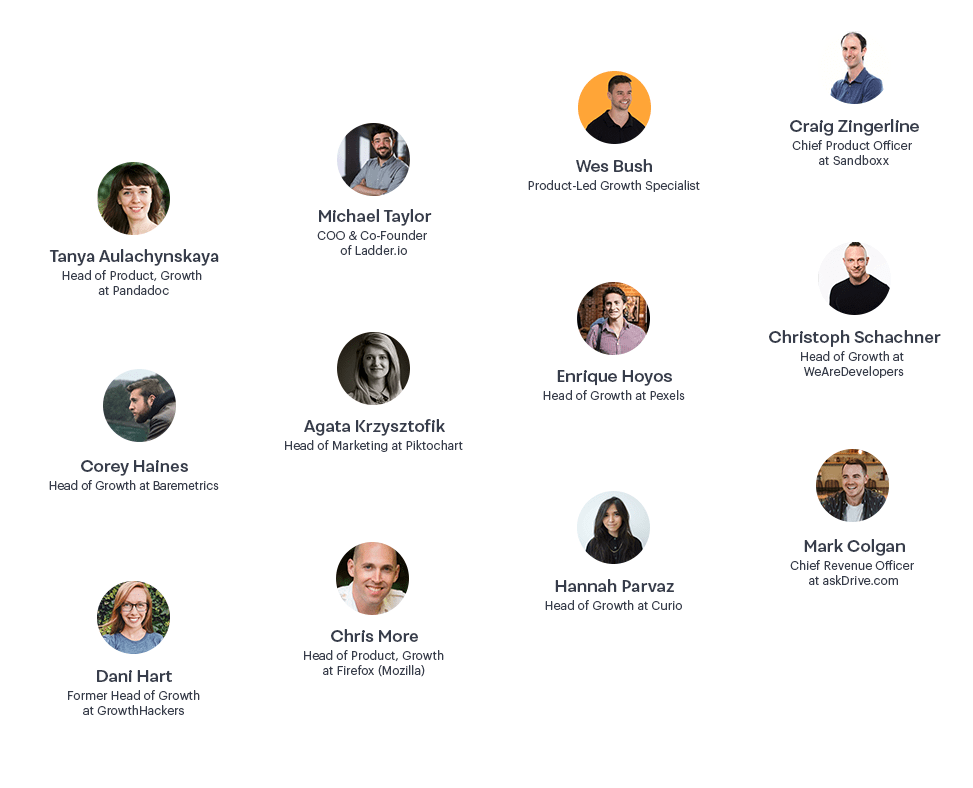 Find a startup funding mentor easily
Get 1:1 advice from vetted mentors
Learn more