This post is part of the Growth Stories series
2.

How GoZayaan raised their seed funding round
Ridwan Hafiz is the CEO & Co-Founder of GoZayaan, an online travel aggregator based in Bangladesh, aiming to bringing more travel services online at emerging markets.
Identifying the pain point
Ridwan started his first company – Bangladesh's most prominent digital marketing agency – 14 years ago, having a passion for growth.
As he mentions, "Instead of emigrating to the US, I stayed in Bangladesh to be part of the growing internet bubble". He points out that "Everything from food delivery services to travel tech companies are rapidly arriving here as the internet bubble gets bigger".
He did notice though that the majority of travel booking are still made offline. A very interesting finding was that international websites like Expedia and hotels.com don't accept payments from Bangladeshi credit cards. And that was it. That's the problem they decided to address.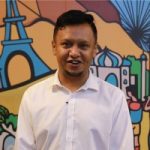 We made our mission to make travel bookings accessible online in Bangladesh!

Ridwan Hafiz
Pivoting amid a pandemic!
As he describes, "the first iteration of our site was for people who wanted to travel outside of Bangladesh. In the process to find product-market fit, we did a pre-seed round and were growing very quickly, but then a couple of bad partnerships almost led us to bankruptcy. Then COVID threw another spanner in the works. All the borders were closing down, making it extremely difficult for us to keep the lights on".
The team knew that they had to pivot, and decided to focus on domestic travel. They soon realized that the domestic market is 10x bigger than the small percentage of people in Bangladesh who can travel abroad. Interestingly enough, as he says, "50% of people belong to the middle class, and only 3% have access to a credit card".
The pivot helped them grow 25% month on month, while nowadays they are growing 10x faster compared to their growth before COVID.
Learning by Failing, while recovering from $400,000 in debt
When I asked Ridwan about his successes, he joked mentioning that, "We don't have successes yet! We are getting there. But mistakes…we have plenty of them to share!"
During their journey, they lost their domain, as they had outsourced it, and had $400,000 in debt.
Regarding their learnings Ridwan pointed out three major directions.
Build Your Own Tech
His first recommendation is "always to build your own tech, even if it takes longer than outsourcing. That way, you own it and don't risk losing it!"
Learn From Your Mistakes
Ridwan also recommends experimenting and learning from trial and error. They did this when COVID hit them and tried experiments such as a COVID bus to provide people a safe way to get to work. "We gave up on that project after a while, but at least we tried."
Failures make a better team. Always be prepared to pivot!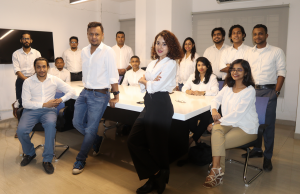 Do the Right Research
"Listening to your customers is the most crucial thing, no matter what!"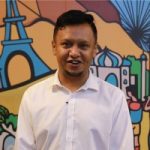 DO NOT build a product based on a hunch.

Ridwan Hafiz
Ridwan and his team have spent countless hours sitting at the airport, talking to customers.
"I did not tell them, of course, that I'm the company's CEO! It's essential to do the groundwork. We wanted to survey potential customers to learn all the details of their needs, so we incentivized them with a $5 coupon in exchange for their time."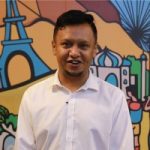 If you want to find out if there's a gap in the market and a problem to address, you need to get out there and speak to people.

Ridwan Hafiz
How Do You Raise Funds When the Odds Aren't in Your Favour?
GoZayaan recently closed a $2.6 million round which is impressive for a travel company during an ongoing pandemic!
As Ridwan explains, "We researched who our potential investors could be. We shortlisted 40, and eventually, we got investment from 16 of them. We initially thought we could score a big-name investor as our lead investor, but that approach didn't work. So we raised small investments from lesser-known VCs to show we had some traction."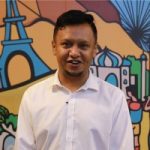 The key to getting more prominent investors interested was to keep those potential investors engaged.

Ridwan Hafiz
"Every time we closed a deal, they would know about it, and every time sales were growing, I would communicate it to them."
The Importance of Teamwork and their first acquisition
For Ridwan and the GoZayaan team the most important thing currently is to keep the growth going at the same rapid rate. They have grown 10x since July last year, which is unprecedented in these times.
They also just acquired the traveltech marketplace FindMyAdventure, making their first move to enter the market of Pakistan.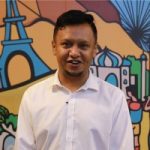 Without the team, we wouldn't be where we are today.

Ridwan Hafiz
The team is 100 people strong, and they are all resilient and open to change. They call themselves the Justice League!
"We have a great core team of leaders – CMO, CTO, COO, and VP of sales. We are all responsible for the rapid growth of the business and making the company better every single day."
Thanks, Ridwan, for sharing your insights into a rapidly growing online travel business. It's great to see your tenacity and perseverance paying off.
Looking to raise a round of funding?
If you can build and grow your startup without external funding, then kudos! Keep up the great work!
But for many startups, the reality is that growth isn't possible without first raising a round of external funding.
Maybe your startup is super CAPEX intensive?
Maybe you've just validated your MVP and taking the next step will require hiring a team of expensive backend developers?
Maybe you've just hit product-market fit and are ready to invest heavily in growth marketing since you really don't want to lose your first-mover advantage
Or maybe you're growing so ridiculously fast that you need the extra money to scale your hosting bill?
Whatever the reason, sometimes you need that cold hard cash to survive (and thrive).
When there's equity and big money on the line, just remember to tread with caution.
Talk things through with experts that have years of experience dealing with startup funding issues first hand.
Find a startup funding mentor easily
Get 1:1 advice from vetted mentors
Learn more