Before
Since launching GrowthMentor in 2018, the user dashboards have looked the same.  BORING.
If you had sessions booked you would see them listed according to their status – Requested or Upcoming.
There was a slider with all of the areas of expertise which would take you to the main mentor feed when clicked.  So if you clicked Content Marketing, these folks would show up.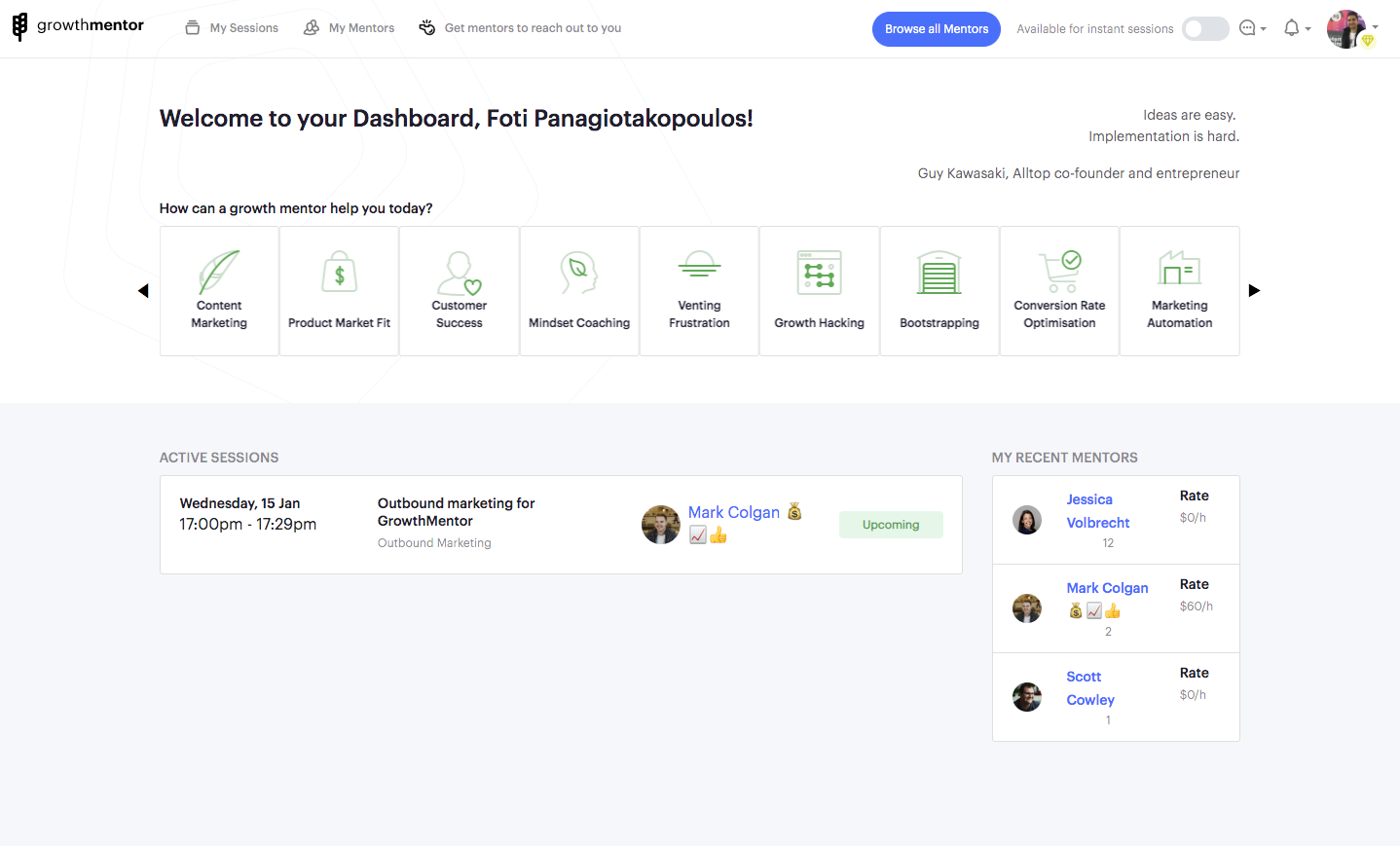 It was handy, but nothing earth-shattering.
Foti and Alek talked about the 'empty state' often and what should go there, BUT you know how it goes… other things were more pressing.
New Dashboards
With this new update there are 4 different dashboards.  Member with upcoming sessions, member without upcoming sessions, mentor with upcoming sessions and (you guessed it) mentor without upcoming sessions.
As with any marketplace, you have to keep in mind that the different sides are on different journeys- so a one-size fits all dashboard was not going to cut it.
Member Dashboard
We wanted an engaging dashboard that members will continually use as a resource, not just to visit to see what sessions they have coming up.
Right off the bat we wanted members to be able to easily click into their user profile which has on-screen-editing.

We all know how fast things change in the business world, so we have made it super easy for peeps to edit their profiles.
Tips and Resources
We have created educational videos that answer FAQs and embedded them on a carousel along the top bit of the dashboard.  These are present at all times (whether a member has upcoming calls or not).

Hopefully the are bite-sized enough that they won't put people to sleep.  We plan to update these as much as possible based on questions we get from users and add things like new feature walk-throughs.
Help Requests
This CTA is only visible when a member does not have any upcoming sessions.  So in UX terms- the empty state.

It makes sense right?  You have no upcoming calls, but have not yet perfected your growth strategy, so let's get something cookin'!
Community Network
This is another bit that is only visible in the empty state and follows the same sentiment as above.  You don't have anything coming up, so take advantage of the networking opportunities available and make things happen.

Our filters in the Community include things like Get non-biased product feedback, exchange back-links and find a brainstorming partner.
Mentor Suggestions
Moving on down the page we get to Mentor Suggestions -another empty stater.

These mentors are all suggested based on their areas of expertise.  They will show up based on what the member has listed as challenges in their profile.
This is a great way to get a quick glimpse at mentors who you may not find otherwise in the massive browse all list.
Side-bar Widgets
These are a constant on the member dashboard on the right hand side.
We start with the Mentor of the Week and a CTA to their profile.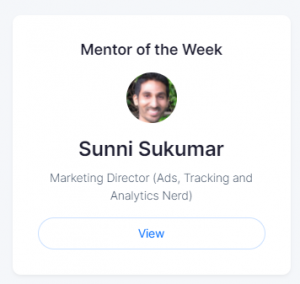 Next you'll find a direct link to our #ask-the-community channel in our Slack group.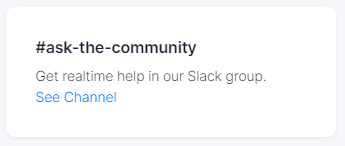 And finally a link to our affiliate program.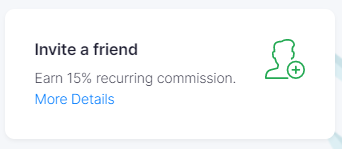 Video Library
You'll find video library suggestions along the bottom of a dashboard that has no upcoming calls.  Those empty states dashboards seem to have all of the fun!

Our video library is chock full of actionable advice given by our mentors.  You'll also find recordings of our interactive work-shops including the audience Q&A portion.
Sessions
I almost forgot about the whole reason we are here… 1-on-1 calls!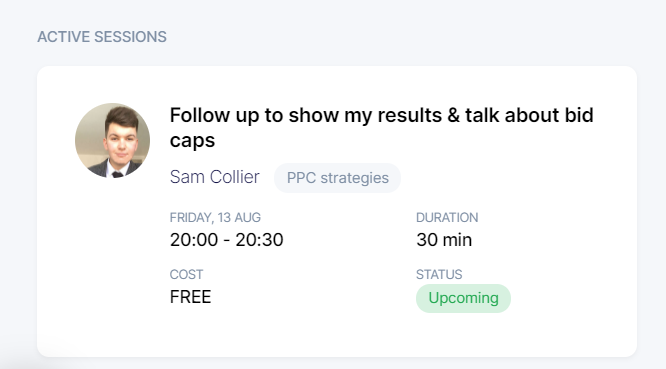 Upcoming and Requested sessions take center stage on the dashboard when they are active.
Mentor Dashboard
We're switching over to mentor land now so things will be same same, but different.  (high five if you recognize that phrase)
Again we have the easy access to view the mentor's profile along with a progress scale showing how close mentors are to the next rank.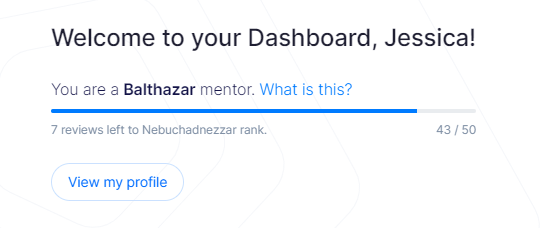 We also have videos for the mentors based on questions that specifically pertain to things they come across as mentors.
Apply to Help Requests
When no calls are coming up, mentors see help requests that have been posted that match their areas of expertise.

We wanted to make it as easy as possible for them to find good fits for them to help out.
Why would they go out of their way to help someone?  We get asked that a lot 😀
Collaborations
We added an easy way for mentors to sign-up to host a work-shop or be a guest on our podcast.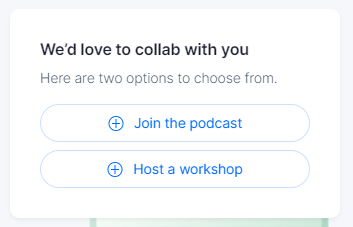 Affiliate
And finally a nice little reminder about the mentor affiliate program where they can earn up to 60% recurring commission.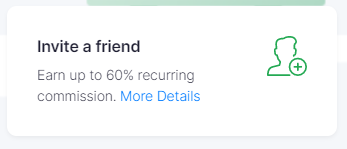 ---
There you have it!  The full scoop on our new dashboards.