Please pay attention! Fasten your seatbelt. I'm here to teach you all the insider tips for getting customers out of thin air.
I'm joking. No magic exists.
Acquiring customers is one of the most difficult challenges for businesses. The majority take the advice the movie Field of Dreams recommended: "Build it and they will come". I wish all startups were like that, but they aren't.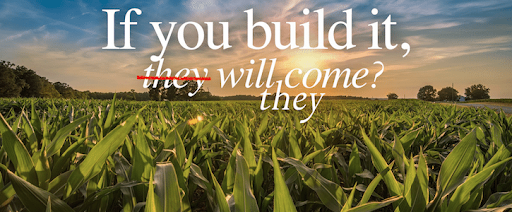 In most startups, the founders must figure out how to get the word out to people who don't know you or know anything about you and persuade enough of them to visit your product or website to test your hypothesis.
While much has been written about how to scale a brand and how to run A/B tests to determine the best path forward, more needs to be written about what to do when you don't have any customers.
Given that every marketer or startup founder faces the same challenge at some point, I'd like to address everything I've learned over the years. I had also given a talk about it recently, but because it was a closed group and it piqued many people's interest, I wanted to make it public. I hope you find it helpful.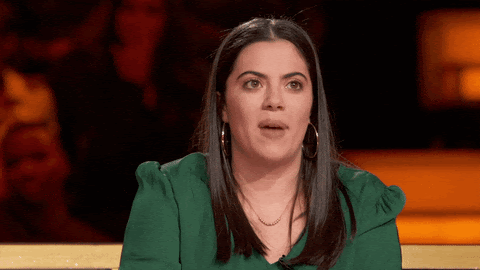 1. Make every touchpoint a POS (Point Of Sale)
We make the mistake of only selling things through traditional marketing collaterals, but every touchpoint you have with a prospect is an opportunity to sell.
Do you have a product you can afford to discount or sign-up offer? Make a note of it on your business card. Business cards are no longer used and are limited. This is an opportunity to leave a lasting impression while nudging people to convert.
2. Go to the users offline
This may appear to be bad advice, especially given how many people choose to work from home, but people crave human connection. So please look for people offline if you have a clear idea of who your ideal buyer is.
People pay more attention to you offline. Not only that, but when you meet people in a relaxed, friendly setting, they will feel at ease sharing a wealth of information. Furthermore, their body language would reveal much more about their actual interest level, which is challenging to observe online.
3. Ask for referrals & make it really simple
We've all had friends send us long emails about how passionate they are about an idea, followed by a few more lines of explanation and then the ask. Unfortunately, these are mostly ineffective and take up much of your time.
While you have every intention of helping them, creating content for social media takes time and effort, so it is inevitably postponed. So, write short 3-line emails and provide ready-made templates. Tell them that people have been using this and that they can post it or edit it as needed. You'll notice a lot more people referring to you because all they have to do is copy and paste.
4. Create FOMO
A lot of online conversions are driven by FOMO (Fear Of Missing Out). It's usually a good nudge for those who are on the verge. There are numerous approaches, such as creating an invite-only community, restricting access to those who pre-order, curating a waitlist, or simply allowing existing users to add new ones.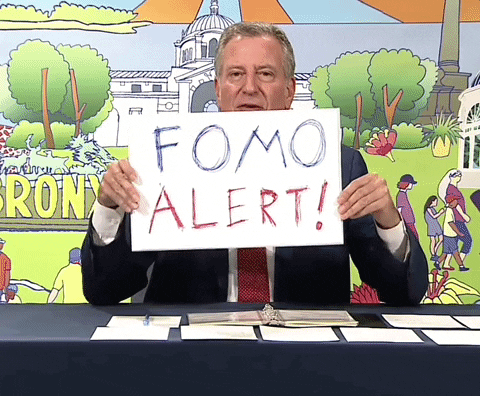 Many companies now use these tactics and will continue to be popular because our minds are wired to make impulsive decisions simply because people are afraid of missing out on something.
5. Build your own PR Opportunities
Networking has been one of the most challenging things I've had to do because I've never been the type of person who can just walk into a networking event and strike up a conversation. But, over the years, I've learned a lot about approaching bloggers and journalists. So this one is significant. Most founders, in my experience, struggle with this one (here is a list of PR mentors that could help).
Always tell a compelling story in which you paint a hero and weave a story around it. To find the right journalists who cover your industry and segment. Keep the publication in mind as well. When you are just getting started a large publication may not be the best platform when you are just getting started.
Think about the trade bloggers and small communities relevant to you & target them appropriately; once you have targeted them when you write an email, keep it precise.
6. Seek out like-minded communities or groups
Irrespective of which industry you are building the product in, you can always find like-minded people who have self-organized themselves around a purpose somewhat related to what you are attempting to serve. If you provide something of genuine value to them, you can get solid feedback and early users right away. Not only that, but because they understand and relate to the problem statement to some extent, they will also provide a strong response on how you can shape the product and user experience.
Related: You might want to check out the GrowthMentor community, where you can network with growth-minded founders and marketers
7. Do things that don't scale
I sound like a broken record when I say this, and most YC mentors and companies swear by it, but finding the niche that will help you get your first customers is critical.
There is no shame in trying things that may not work out at scale.
This could include approaching a community that shares your passion, emailing your entire contact list, and so on. After all, you're only looking for 1,000 or so signups.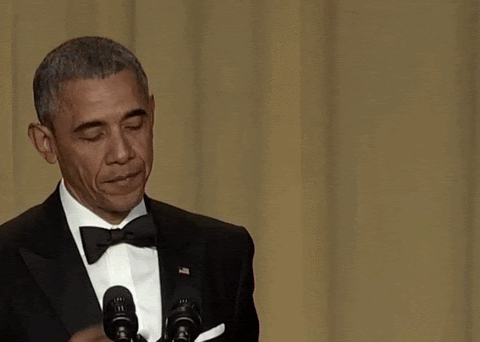 Conclusion
In a snapshot, here are the 7 things we have covered in this:
Make every touchpoint a POS
Ask for a referral & make it really simple
Go to the users offline
Create FOMO
Build your own PR opportunities
Seek out like-minded communities
Do things that don't scale
That's all for today. But do share your thoughts & hacks that worked for you. Would love to get your insights.
Or book a session with me on GrowthMentor to learn more.
Want to talk with Saakshi?
Talk to Saakshi about user acquisition tactics
View Profile